If you live in a big Colorado city that's seen constant growth over the past decade, the thought of truly remote places in the state still existing might sound farfetched. But look past the Front Range Urban Corridor, and you'll quickly find some fascinating places that are disconnected from the rest of the state.
From wildlife refuges to far-off mountain towns, here's a list of eleven remote and secluded destinations and towns in Colorado:
Black Canyon of the Gunnison National Park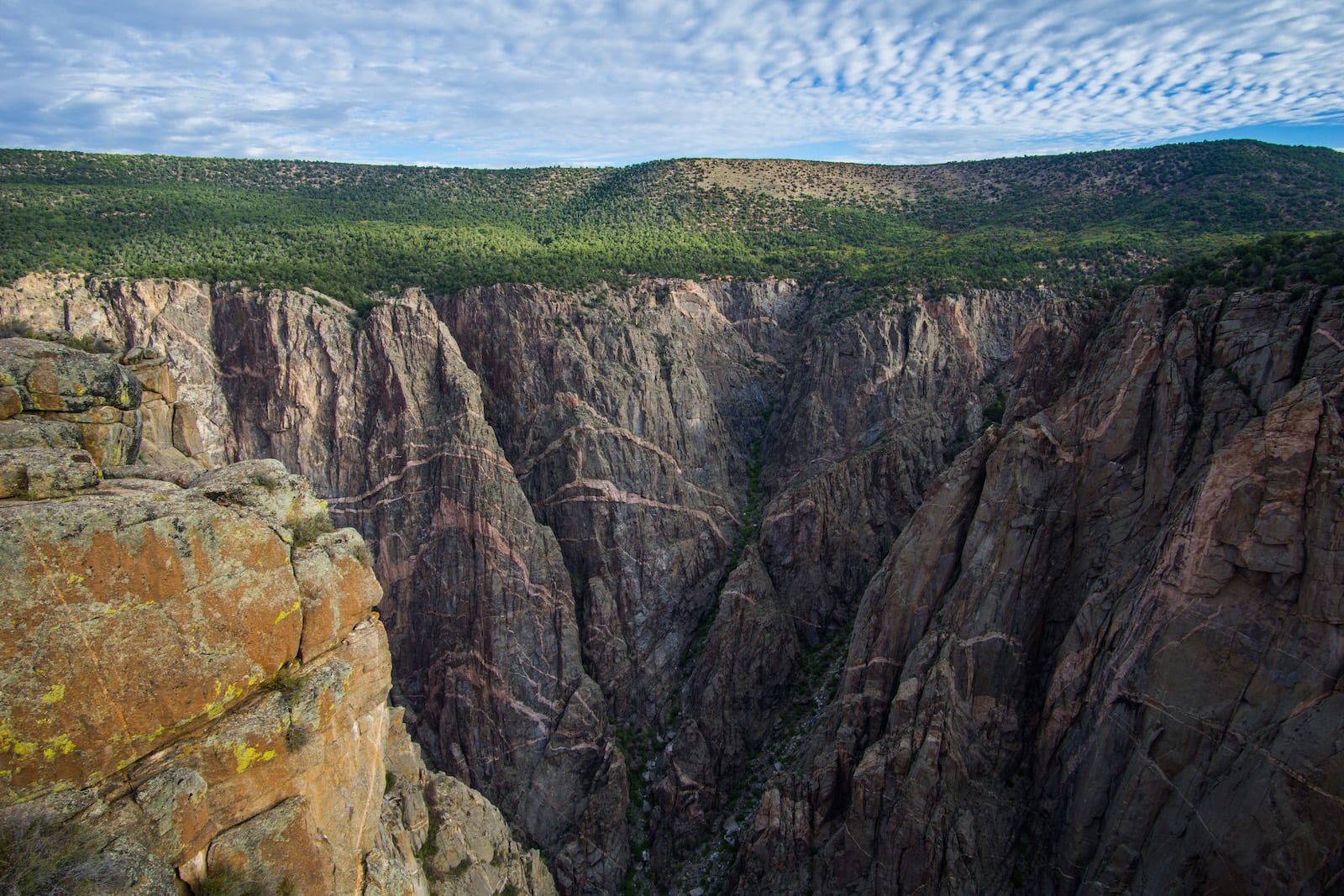 Painted Wall in Black Canyon of the Gunnison, Colorado. Photo: mcfst3
This remote Colorado destination proves that some of the state's best natural offerings are worth the trouble of traveling to. Black Canyon of the Gunnison National Park features one of America's most otherworldly and arresting natural landscapes. With immense chasms and towering rock spires, it's a place you'll just have to see for yourself to fully experience.
Wedged between Grand Junction and Gunnison, this national park is notoriously inconvenient to get to. But with activities like kayaking deep in the canyon surrounded by monolithic rock walls and some of the most scenic hiking opportunities in Colorado, Black Canyon is one of the most rewarding destinations in not just the state, but also the nation.
The park offers excellent camping options, and the town of Montrose has plenty of hotel rooms available for those adverse to sleeping in tents. If you're looking to get even more secluded opt for the North Rim by Crawford versus the South Rim by Montrose.
They are not connected by a bridge, so you'll have to drive quite a distance to access the other side. But don't worry, the journey is worth the trouble along a stretch of the West Elk Loop, a national scenic byway.
Crestone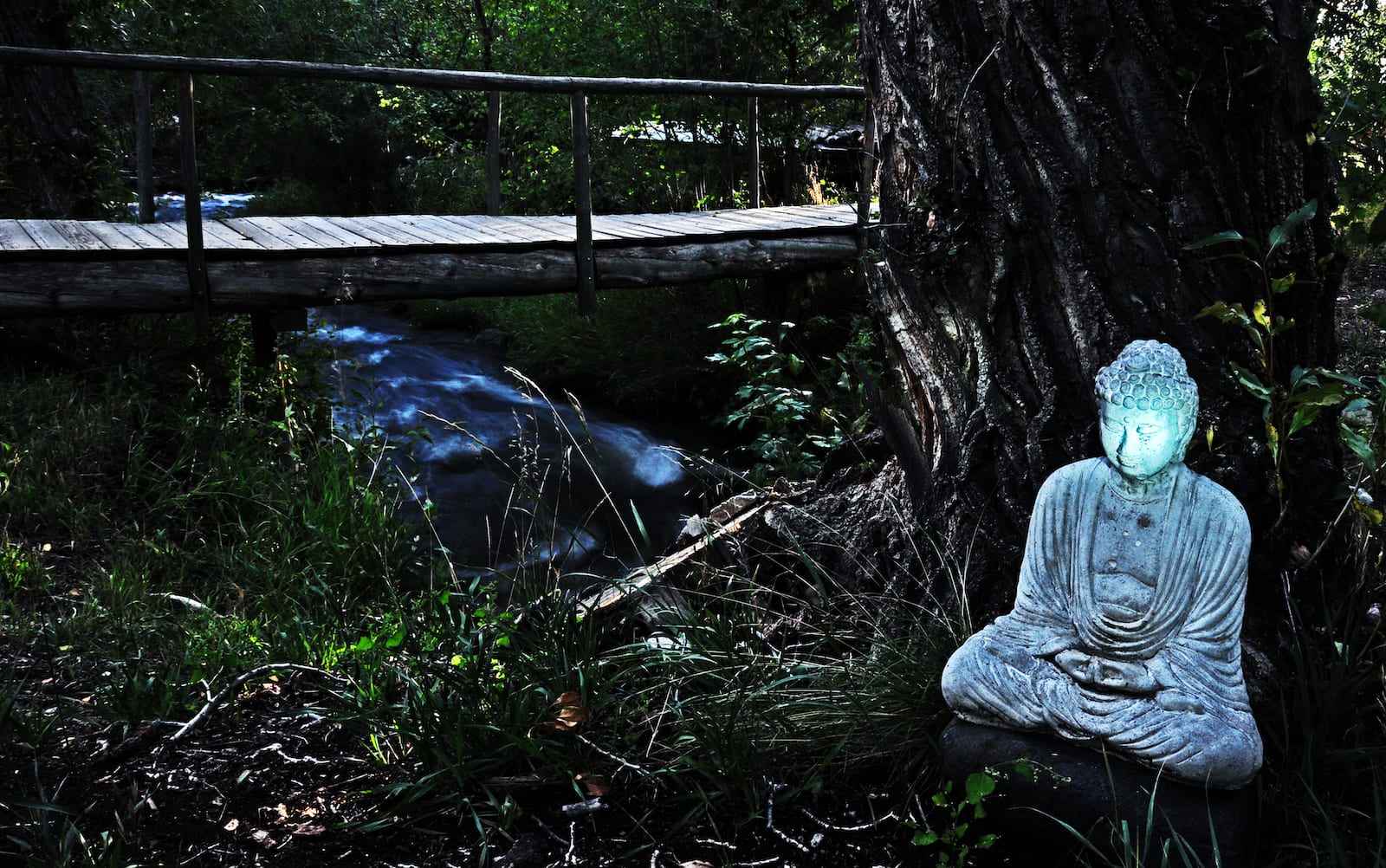 Meditating Buddha at a rental house in Crestone, Colo. Photo: Larry Lamsa
As of the 2010 Census, the town of Crestone's population clocked in at a very modest 127. It sits on the western slope of the Sangre de Cristo Range and is known for the stunning 14,000 ft peaks that mark the skyline just east of town.
To reach Crestone, you'll have to travel a remote highway in the San Luis Valley to the end of a dead-end road that presses up against the mountains. Alongside the nearby community of Moffat, Crestone is internationally known as a thriving spiritual destination and hosts New Age events, numerous Buddhist Temples, and a Zen Center.
At a quick glance at the map, Crestone looks relatively close to the large city of Pueblo, and it actually is. But with the towering Sangre de Cristo range falling between the two locations, it actually takes just 30 minutes more of a drive to get to Denver than it does to drive to Pueblo from there. But for those willing to make the trip, Crestone and the incredible surrounding areas provide a handsome reward.
Ten minutes outside of town lies the Sangre de Cristo Wilderness, a sprawling area of over 220,000 acres that offers all manner of outdoor recreation opportunities. The wilderness area is home to the Crestone Needle, which stands at 14,197 feet. The Needle isn't the tallest peak in the state, by many climbers consider it to be Colorado's most difficult to ascend.
Crestone might be remote, but it offers a brewery, charming casita rentals, and an organic restaurant as rewards for those who choose to venture there.
Browns Park National Wildlife Refuge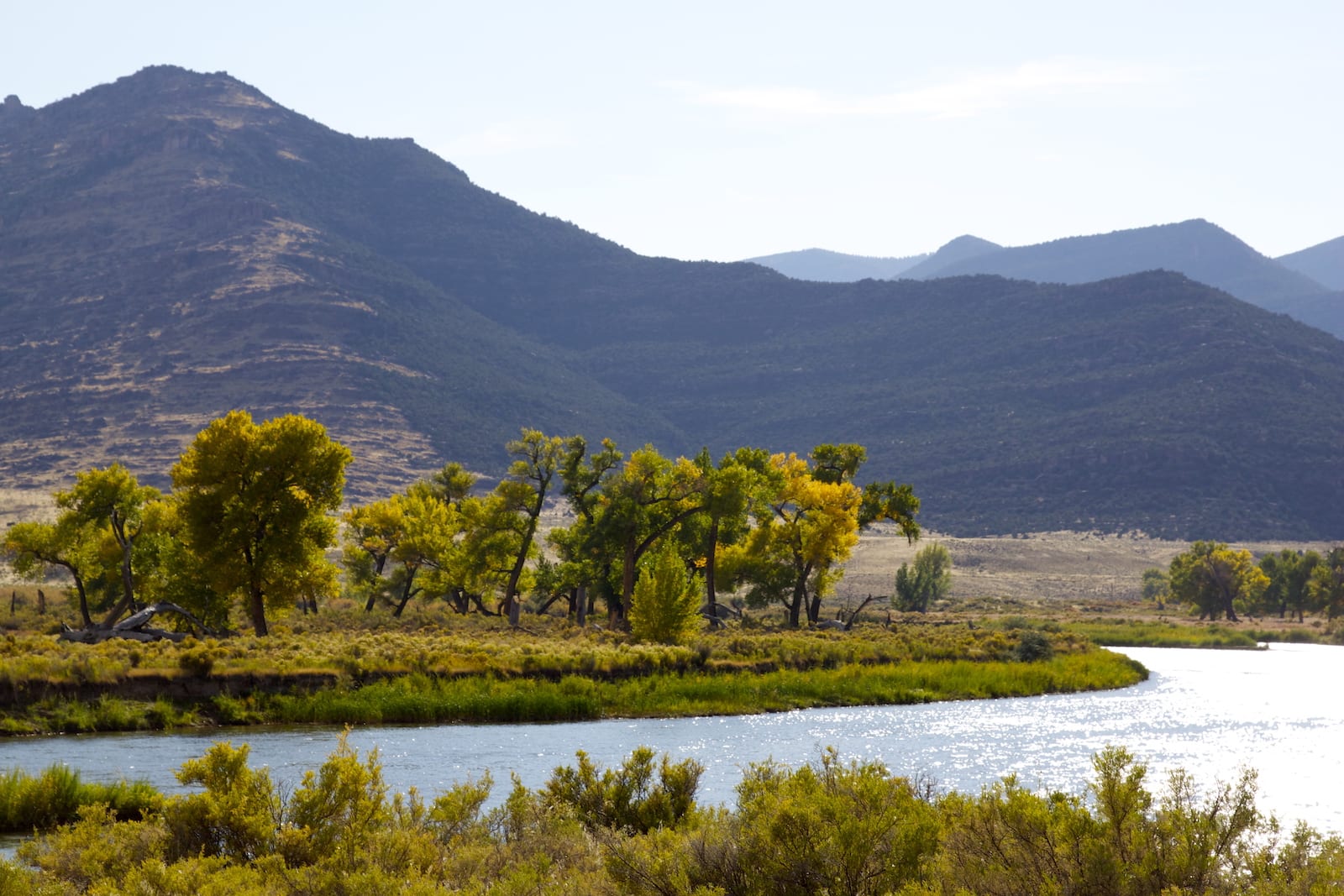 Cottonwoods on the Green River, Browns Park NWR. Photo: carfull…from Wyoming
At more than five hours away from Denver, the Browns Park National Wildlife Refuge is tucked away in the northwest corner of Colorado. It's safe to assume that most Coloradans haven't visited or even thought about this region of their state, but that doesn't mean it's not a fascinating place.
The 12,150-acre river valley refuge is especially critical to wildlife because the surrounding semi-arid areas are significantly less hospitable. Originally intended for vulnerable waterfowl, the Browns Park National Wildlife Refuge now protects a diverse range of wildlife, including 68 mammal species, 15 species of reptiles and amphibians, and 223 species of birds.
Each season offers visitors something special to see, from river otters in the summer to rough-legged hawks who migrate through the area each winter.
With its remote location, a refuge is a fantastic place to camp, fish, and hunt. But if you're the kind of traveler that wants to grab dinner, drinks, and a room with a bed for the night, your options for restaurants and hotels are virtually non-existent in an area this remote and sparsely populated.
It's located an hour northwest of the closest little rural town of Maybell, which is then an extra 30 minutes east on Highway 4 to the larger Craig.
Lake City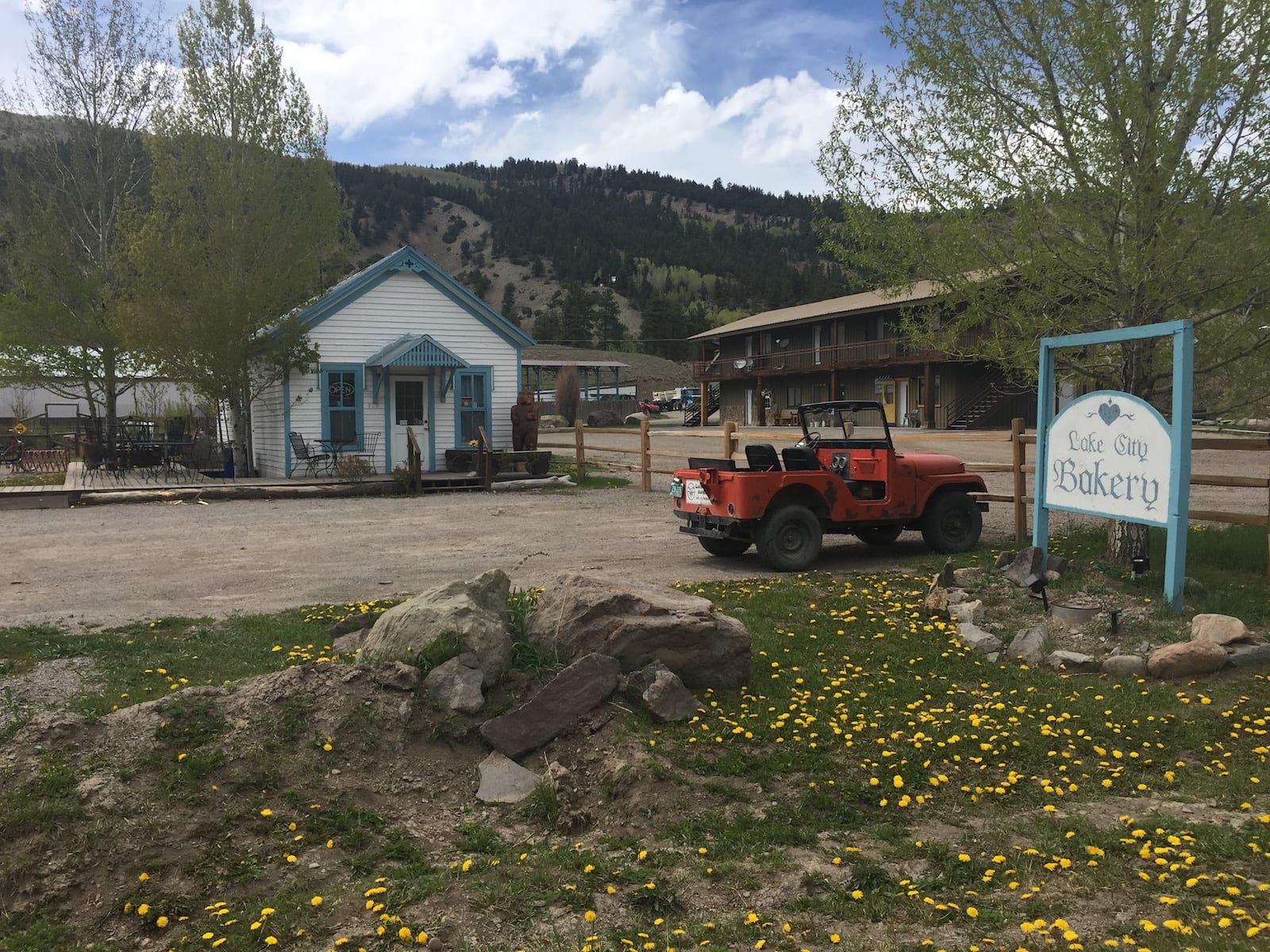 Bakery in Lake City, Colo.
East over the rugged Alpine Loop from Ouray deep in the San Juan Mountains sits a gem of a mountain town called Lake City. Lake City is accessed through CO-149, a remote road stretching from the Curecanti National Recreation Area down through the Rio Grande National Forest.
But for as remote as this town is, it's a thriving tourist destination offering everything from mushroom foraging to hiking to the Smugullion Earthflow, a massive volcanic rock slide. Now memorialized as an official National Natural Landmark, the four-mile-long natural dam produced Lake San Cristobal. This is a spot known for its fishing and impressive views.
Lake City has plenty of places to sleep, eat, and hang out while you're not recreating outside.
North Park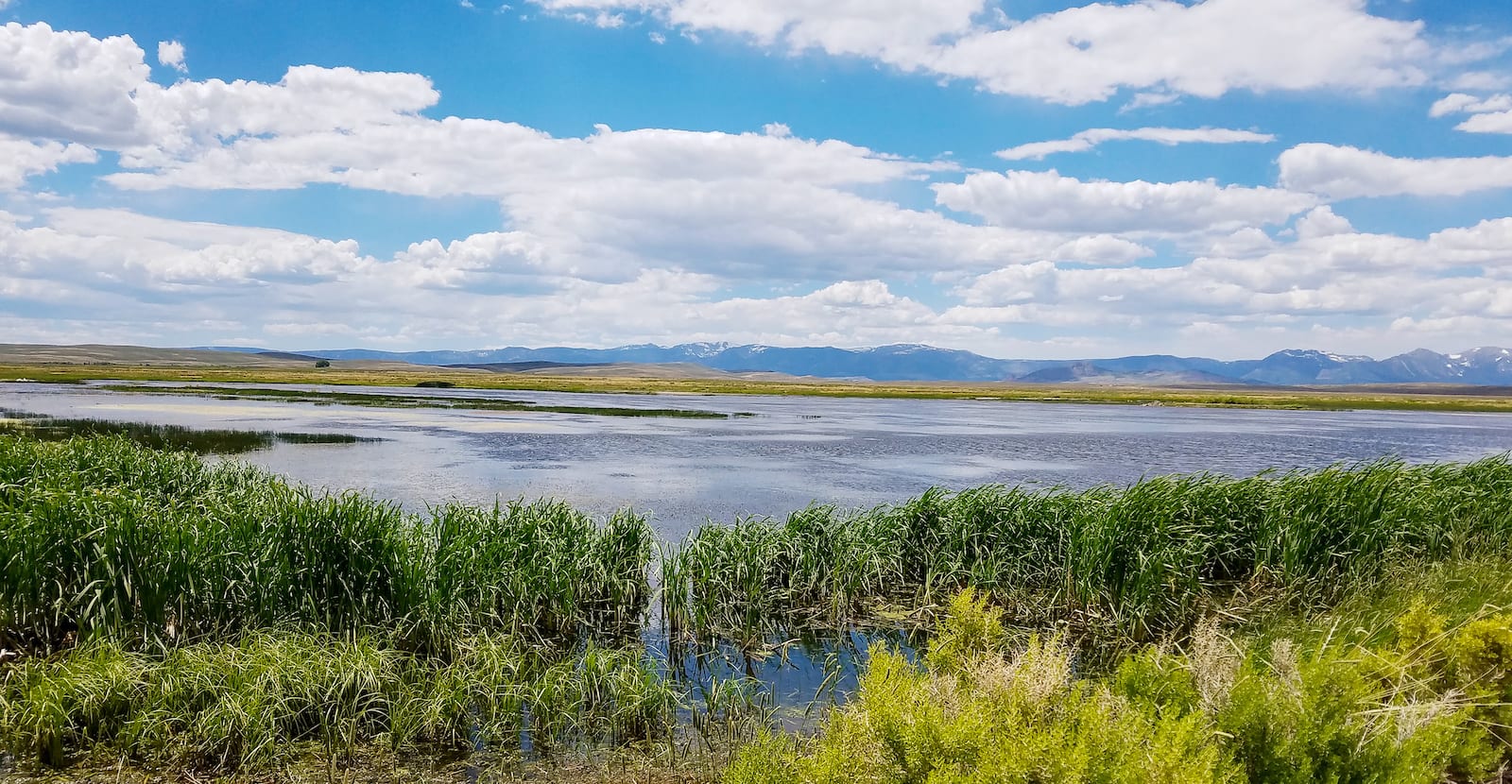 Arapaho National Wildlife Refuge is secluded in North Park, CO. Photo: Tom Wilberding
Compared to North Park, South Park is downright crowded because of its proximity to Denver. North Park isn't exactly a burgeoning cultural destination in Colorado, but it's one of the few places left in the state where you can camp under an immense blanket of stars in a place where the number of moose nearly outnumbers the local population.
Located in the large basin between the Medicine Bow Mountains and Park Range in northern Colorado, the northernmost sections of North Park are among the most isolated parts of the state.
But with offerings like the Arapaho National Wildlife Refuge and plenty of rivers and bodies of water to explore, North Park is a can't-miss Colorado destination if you're fond of the outdoors. Walden, a town located in the center of North Park, is a good spot to post up for the night after a day of hiking, moose-watching, or snowshoeing, and it even has its own bowling alley.
Towaoc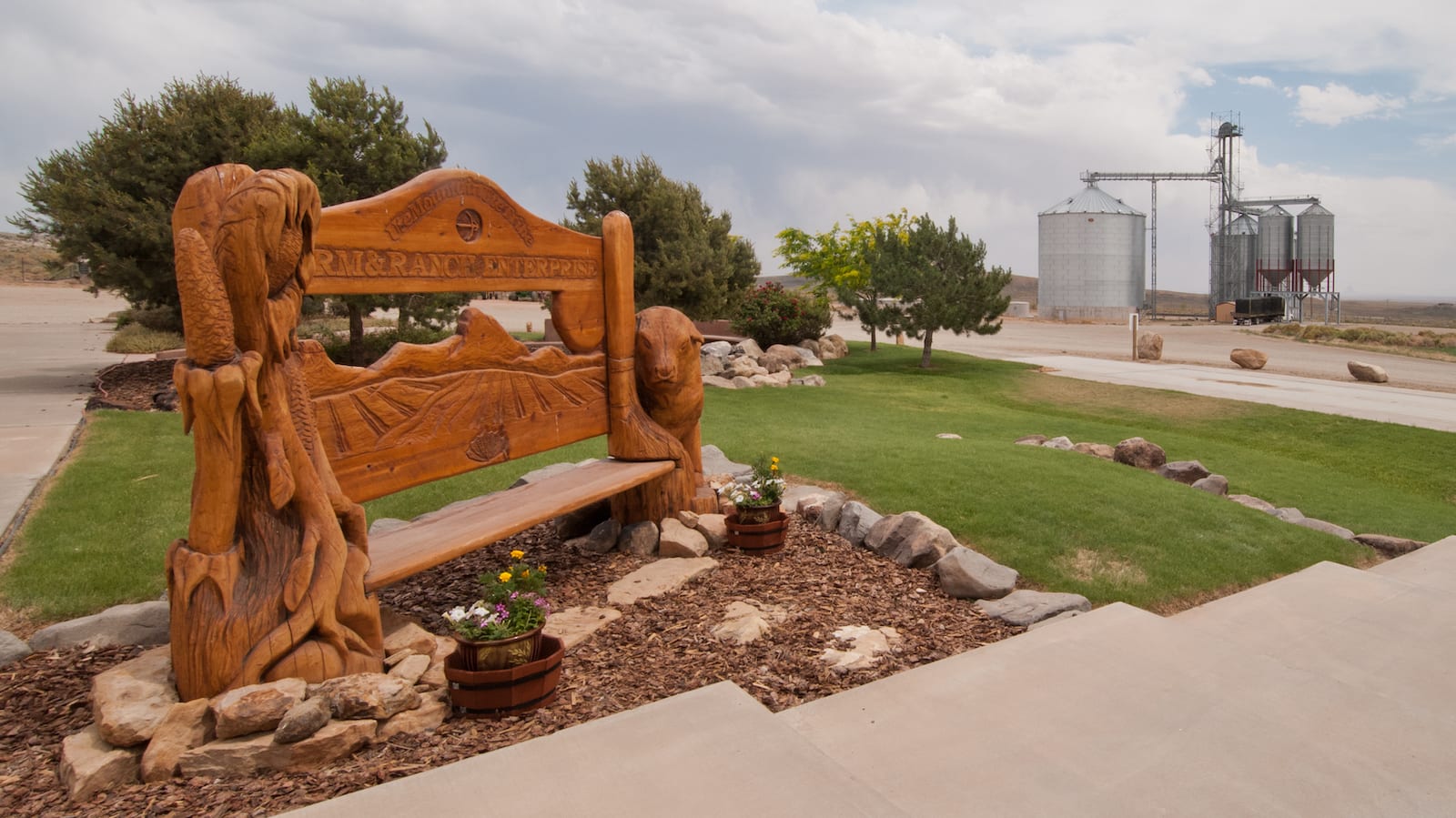 Ute Mountain Tribe Farm and Ranch Enterprise, Towaoc, CO. Photo: USDA
West of Mesa Verde on the Ute Mountain Reservation sits Towaoc, a community that serves as the capital of the the Ute Mountain Ute Tribe. In addition to the archeological wonders of Mesa Verde, Towaoc is located near the Yucca House National Monument and Canyons of the Ancients National Monument.
While there's not much to see and do directly in the community of Towaoc, the Ute Mountain Casino offers modestly priced rooms, restaurants, a pool, and plenty of gambling for those 21 and older. The Ute Mountain Tribal Park is just south of town and offers guided tours, cabin rentals, camping, pictographs, and cliff dwellings to view from a distance.
Another bucket list item is the Four Corners Monument, located 30 miles to the southwest. You can stand in Colorado, Utah, Arizona and New Mexico all at once here, then grab an Indian taco and shop for gifts at the local crafts vendors.
Marble

Autumn aspens in the Crystal River Valley, Marble, CO. Photo: John B. Kalla
Deep into the Crystal Mountains of western Colorado lies the small community of Marble. Unless you're crazy and take a 4×4 over Schofield Pass down into Crested Butte, this town is the literal end of County Road 3, off of the CO-133.
You've most likely never heard of Marble, but you've absolutely seen its contributions to public spaces in Colorado and across America. Yule Marble harvested in the area was used to build the Lincoln Memorial, civic buildings in San Fransisco, and the Cheesman Park Pavilion.
In spite of its deeply remote location, Marble is a summer tourist destination that holds the Marble Sculpting Symposium every year. The charming town offers quaint cabin rentals (affiliate link), a BBQ restaurant, and an immense surrounding mountain wilderness to explore.
Canyons of the Ancients National Monument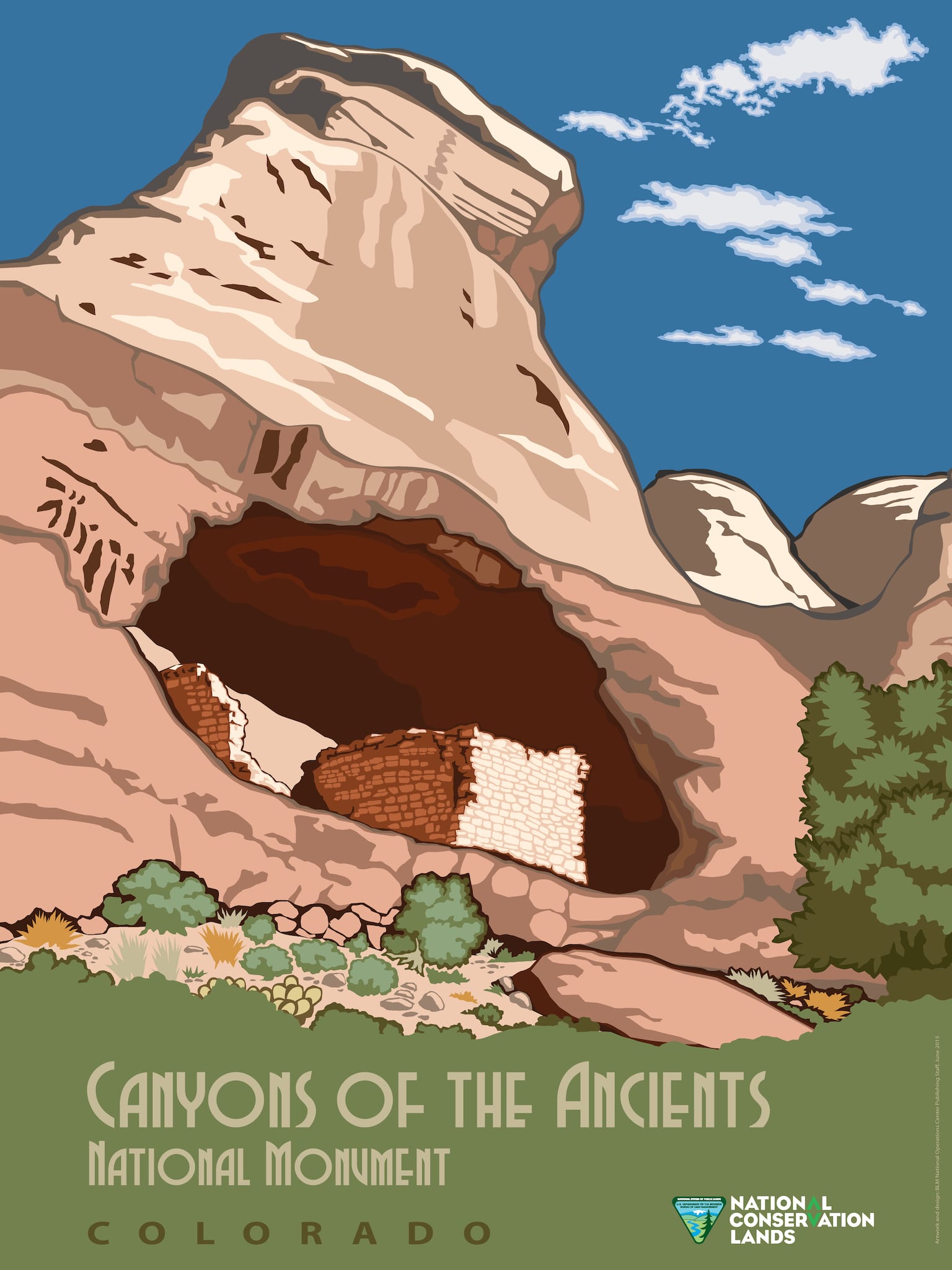 Canyons of the Ancients poster. Photo: BLM
There's no doubt that Mesa Verde is one of the most important archeological sites on the planet, but the Canyons of the Ancients National Monument shouldn't be missed despite the fact it's harder to get to. At a seven-hour drive away from Denver, the monument contains the highest density of archeological sites in the United States.
With an estimated 30,000 sites featuring everything from great kivas to villages to sweat lodges, the Canyons of the Ancients Monument is similar to Mesa Verde in its mission to preserve Ancestral Puebloan history and culture, but it's far less crowded.
At over 176,000 acres, this monument is massive and remote. While the visitors center and museum are conveniently located just north of Cortez near Highway 145, the monument can only be accessed by driving on small roads, many of which are unpaved. Many of the BLM roads here permit dispersed camping too.
Meeker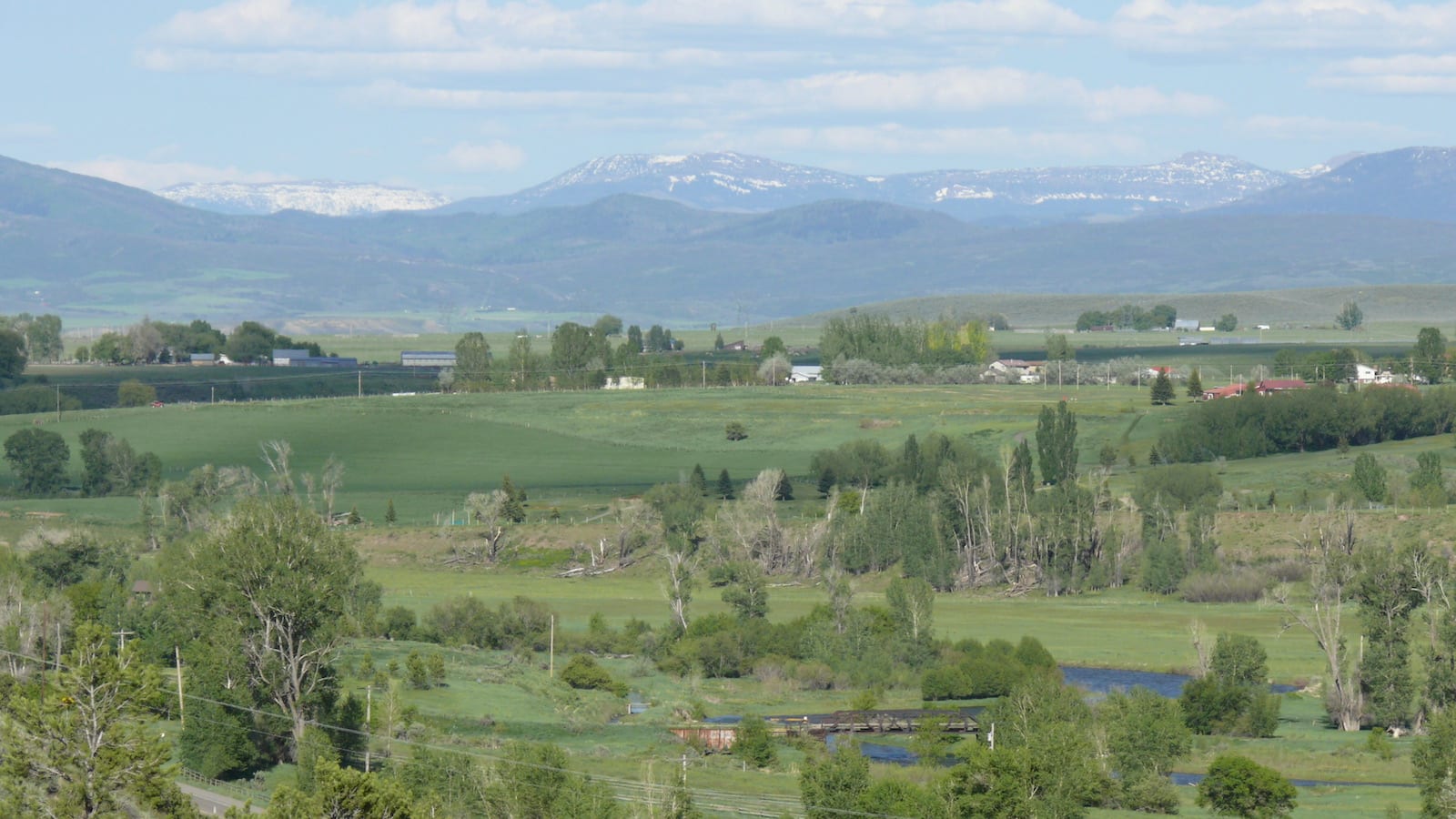 White River Valley near Meeker, CO; Flat Tops in distance. Photo: Jeff Foster
If you're eager to get out on your own away from other people, just head to the Flat Tops Byway, which connects the towns of Meeker and Yampa. Deep in the Flat Tops Wilderness, you'll have access to serene alpine lakes, stunning mountain views, and steep volcanic cliffs.
With over 160 miles of trails to explore, if you can't find a quiet spot to get lost in here, then you probably won't be able to anywhere else in Colorado. There's plenty of stellar, isolated terrain to camp at in the Flat Tops Wilderness, but if you're looking for a cabin rental or hotel room, you'll probably have to retreat out to one of the towns surrounding the area.
Nestled down in the "cradle of wilderness" even further off the Flat Tops Trail, next to Trappers Lake, is the Trappers Lake Lodge. There are some cabin rentals available at the Trappers Lake Lodge, however, they rent out months in advance, so plan your retreat well ahead of time.
Platoro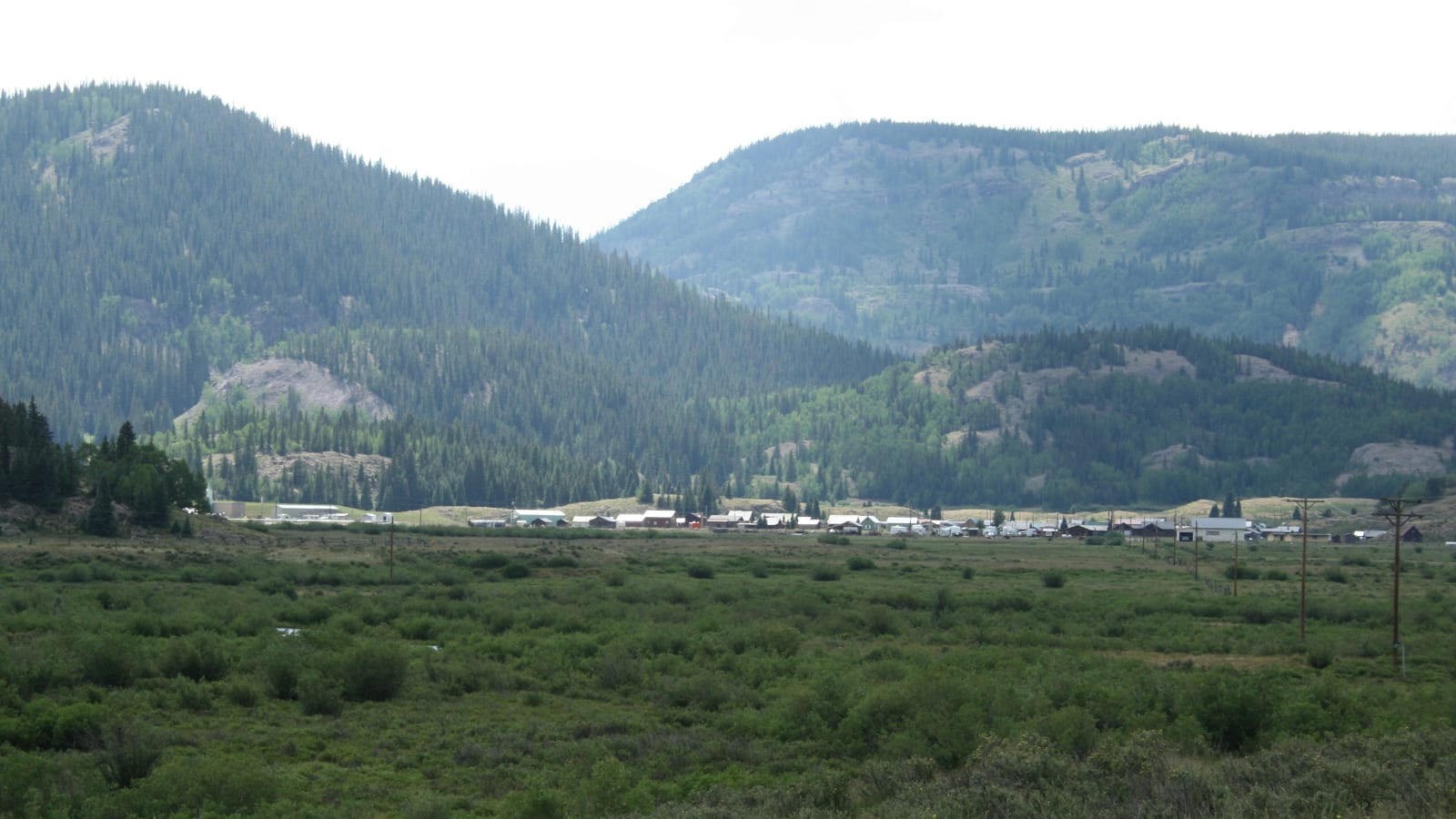 Village of Platoro, Colorado. Photo: JustTooLazy
Located high in the San Juan Mountains two hours east of Pagosa Springs, two hours south of Del Norte, two hours west of Monte Vista, and two hours north of Chama, New Mexico, Platoro is a mining camp established in the 1870s. Its name is a cheeky combination of the Spanish words for silver (plata) and gold (oro).
While most southern Colorado towns are easier to get to, they don't offer the quaint and serene visitor experience that Platoro does.
There's plenty to see and do in the area as far as nature goes, but with the Conejos River flowing directly through town, fishing is the most notable draw. Anglers come from far and wide to fish for browns, rainbows, cutthroats, and kokanee salmon. In addition to the river, visitors also have access to the Platoro Reservoir and a small lake right in town for easy shore fishing.
The area offers camping, a cozy lodge, and even old mining cabins to rent for the night. The cabins are only open from spring into early fall, so don't plan on visiting during the harsh winter season. Platoro isn't exactly an exciting or popular mountain town where you can take in lots of cultures, but it's worth checking out if you want a quiet, uncrowded place to fish deep in the mountains.
Comanche National Grassland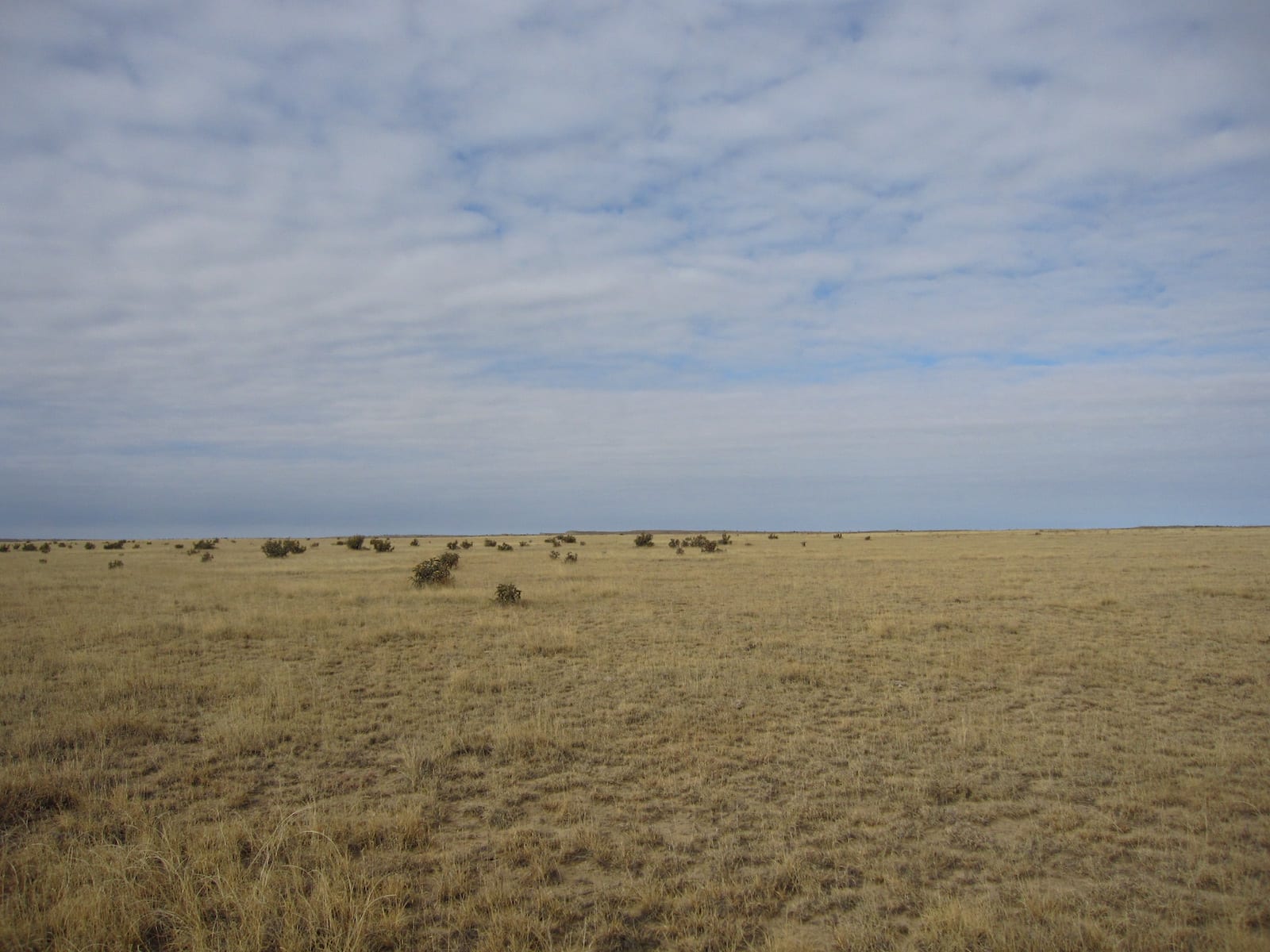 Comanche National Grassland, Colorado. Photo: Chris M Morris
With Comanche National Grassland sitting closer to New Mexico and the Oklahoma panhandle than the Front Range, many Coloradans aren't aware of this fascinating natural and historical destination. But if juniper-laden canyons, ancient rock art, Golden Eagles, dinosaur footprints, and abandoned old west homesteads pique your interest, this is a spot worth driving down to.
Comanche National Grassland isn't anywhere near the mountains or other spots visitors like to frequent, which means you'll have to go out of your way to see it. But with Colorado's cities and natural offerings getting more crowded and less accessible by the day, it's an excellent way to experience something unique without having to fight traffic, high prices, and massive crowds.
To the north, the La Junta and Rocky Ford areas offer plenty of options for restaurants and hotels.
Thanks for checking out our list of secluded towns and destinations in Colorado's Rockies. Another little hidden place to visit for those in the Southwest is Ophir, twenty minutes south of Telluride. Wherever you go, have fun escaping the crowds and uncovering the road(s) less traveled.